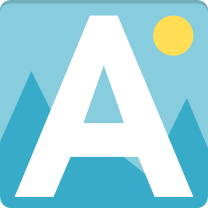 Azote is a free and open source wallpaper manager and color matching tool for Sway, i3, and WM
---
---
Review
Azote is an image browser and background customization tool based on GTK+ 3, as well as an interface for the swaybg (sway/Wayland) and feh (X windows) commands);
Azote works with sway, Wayfire, i3, Openbox, Fluxbox, and dwm window managers. Wayland support is limited to wlroots-based composers. GNOME is not supported;
It is possible to select a folder (folder) for storing desktop background images;
Azote can split an image between two or more displays;
It is possible to scale and crop the image;
It is possible to flip the images horizontally;
There is a sorting of thumbnails: new/old at the top, A->Z , Z->A;
There is a color matching tool on the desktop;
It is possible to create/generate a color palette based on the image;
Integration with the system tray.
---
Screenshots Software
---
Installation
The software Azote is available for installation on Linux.
| Installation method | OS |
| --- | --- |
| PPA | Ubuntu* 16.04/18.04/19.04/20.04, Linux Mint 18/19, Debian |
| Deb | Ubuntu* 16.04/18.04/19.04/20.04, Linux Mint 18/19, Debian |
*Ubuntu (GNOME), Kubuntu (KDE), Xubuntu (XFCE), Lubuntu (LXDE)
---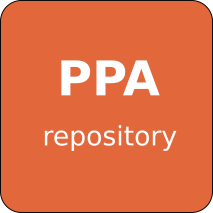 Install Software via PPA repository
To install on other versions of xUbuntu, you need to change this attribute xUbuntu_18. 04
echo 'deb http://download.opensuse.org/repositories/home:/Head_on_a_Stick:/azote/xUbuntu_20.04/ /' | sudo tee /etc/apt/sources.list.d/home:Head_on_a_Stick:azote.list
curl -fsSL https://download.opensuse.org/repositories/home:Head_on_a_Stick:azote/xUbuntu_20.04/Release.key | gpg --dearmor | sudo tee /etc/apt/trusted.gpg.d/home_Head_on_a_Stick_azote.gpg > /dev/null
sudo apt update
sudo apt install azote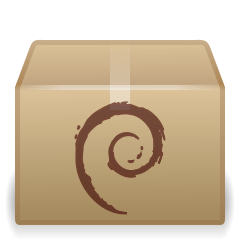 Install Software via Deb package
---
Software Information
| | |
| --- | --- |
| Language Interface: | English, Russian, Deutsch, Spanish, French and others |
| Description version: | 1.9.1 |
| Developer: | Piotr Miller |
| Programming language: | Python |
| License: | GPL v3 |
| Software website: | github.com/nwg-piotr/azote |