Fondo is a free and open source program for finding wallpapers on Unsplash.com and setting them as your desktop background
---
---
Review
Fondo has a minimalistic, simple and elegant interface (the user interface of Fondo is designed in accordance with the concept of Gnome 3);
The "Today" tab (home/home page of the program) displays thumbnails of images/wallpapers that were added recently;
On the "Categories" tab, there are categories: Nature, Animals, Food and Drink, and others, with a total of 12 categories;
On the "History" tab, you can see the images you viewed (set as background) and uploaded, as well as select the background, delete unnecessary images, open the image in full-screen mode, and view information about the author and image parameters;
It is possible to filter images/wallpapers by orientation: horizontal (landscape), vertical (portrait) and any other orientation;
There is a keyword search;
There are two design themes: light and dark;
It is possible to share the link to the image by sending it by Email or posting it on social networks, and you can also copy the link to the image to the clipboard;
There is a possibility to upload images;
It is possible to create a slideshow on the desktop, i.e. change wallpaper: select images/wallpaper, select the wallpaper change period: 30 min/1 hour/1 day;
The wallpaper placement options are available: center/center, zoom, adjust to the screen size, zoom in.
---
Screenshots Software
---
Installation
The software Fondo is available for installation on Linux.
| Installation method | OS |
| --- | --- |
| Flatpak | Ubuntu, Linux Mint, Debian, Arch Linux, Fedora, CentOS, KDE Neon, openSUSE, elementary OS, Manjaro, Red Hat Enterprise Linux |
*Ubuntu (GNOME), Kubuntu (KDE), Xubuntu (XFCE), Lubuntu (LXDE)
---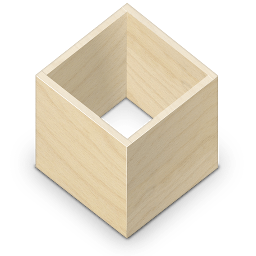 Install Software via Flatpak package
flatpak install flathub com.github.calo001.fondo
---
Software Information
| | |
| --- | --- |
| Language Interface: | English, Russian, Deutsch, Spanish, French and others |
| Description version: | 1.5.2 |
| Developer: | Carlos Lopez and others |
| Programming language: | Vala |
| License: | AGPL v3 |
| Software website: | github.com/calo001/fondo |