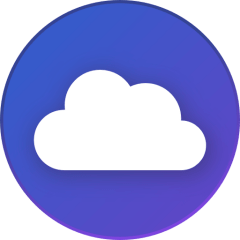 Movim is a free and open source social and chat platform that acts as a web interface for the XMPP protocol
---
---
Review
Publications:
you can create publications using markdown formatting, as well as add links and images,
preview is available,
the publication can be made public,
view the publications of the communities to which you are subscribed (go to the feed),
you can put "like",
you can comment,
you can share by adding your own description;
---
Communities:
you can subscribe and view subscriptions,
create a community;
---
Chats:
personal and group chats are available;
it is possible to create a group chat (personal chats are added through the interlocutor's profile), you can add files and images,
sync your conversations on your devices in real time,
Movim automatically updates the history of your conversations,
stickers, GIFs and emoticons are available,
you can take photos,
you can draw,
there are audio and video calls;
---
It is possible to find instantly messages, chats, communities, tags and contacts with a global search function;
You can receive notifications about likes, mentions, and comments;
Invite your contacts to chats;
It is possible to edit or delete your messages;
Support for screen sharing;
A dark theme is available (turn on night mode to relax);
There are transports in: RocketChat, Slack, Jabber, Discord, Telegram, Signal.
---
Screenshots Software
---
Installation
The software Movim is available for installation on Android, Web version.
| Способ установки | ОС |
| --- | --- |
| Mobile apps | Android |
*Ubuntu (GNOME), Kubuntu (KDE), Xubuntu (XFCE), Lubuntu (LXDE)
---
---
Software Information
| | |
| --- | --- |
| Language Interface: | English, Russian, Deutsch, Spanish, French and others |
| Description version: | 0.19 |
| Developer: | Team Movim |
| Programming language: | Electron |
| License: | AGPL v3 |
| Software website: | movim.eu |
If you like it, share it!